The Atelier Kyoto Nishijin brand concept
Hello everyone, I am the designer of Atelier Kyoto Nishijin.
I am the sole designer of Atelier Kyoto Nishijin, and I am responsible for the selection of fabrics, color schemes, patterns, and product planning.
I would like to briefly introduce myself and explain the concept of Atelier Kyoto Nishijin.
Self-introduction of Atelier Kyoto Nishijin's designers
First of all, I worked for about 10 years in the textile industry in Nishijin and about 10 years for a manufacturer of clothing goods (wallets, accessories, etc.) before I launched a Japanese goods brand using Nishijin textiles here in Kyoto.
I was able to enjoy making things because I like fashion, and the fact that I had to be involved in everything from planning to sales, which is often the case in small and medium-sized companies, was a good thing for me.
However, after being in the industry for a long time, I began to see some things that were not good… I began to think that one day I would like to compete with my own original products, so I decided to go independent without thinking.
While I was making various preparations and planning my original products, the Corona shock, which you all know, hit me, and now I'm here.
Thanks to Corona, I was able to take my time to think about the project, which was good, but if the economy continues to be dead, we will be the first to die, so I'm not sure if it's good or bad.
Now, I have started a Japanese goods brand using Nishijin fabric called Atelier Kyoto Nishijin, and I have set the following restrictions for the project.
(1) To get rid of the conventional image of Nishijin textiles.
It may not be clear to people overseas, but for us Japanese, when we hear the word "Nishijin weaving", the so-called Japanese patterns used for kimonos and obi come to mind. I believe that there is such a fixed image.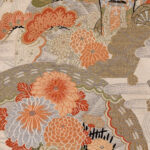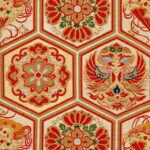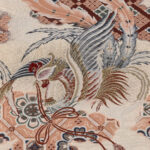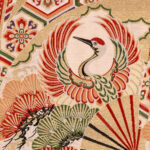 *It's an image, I'm imagining a pattern like this,the quality is excellent.
When I decided to create my own brand, I wanted to wipe away as much of the stereotypical image (personal opinion) as possible. I wanted to make products that could be used on a daily basis, rather than being suitable for kimono.
Fabrics and patterns used for kimono and obi are of perfect quality but not suitable for sewing, so I decided to use Nishijin-ori necktie fabric. The silk yarn used is thin and comes in a wide variety of colors, and the fabric is relatively easy to punch in and out, so I can freely create sharp patterns, which is perfect for planning a product according to my image.
Also, since the patterns and color schemes are original, no other company can imitate them. Basically, I use fabrics that are not available in the market, so I think I am able to add originality and scarcity value.
(2) Purely domestic and world class quality.
By the way, about quality, what kind of image do you have about products made in Japan?
Is it high quality?
Is it the sense of security that only Japanese products can provide?
As someone who was also involved in production, I feel that the idea that "made in Japan = high quality" is no longer necessarily true. 10 to 20 years ago, the quality of other countries (and there are only one country) was poor, and compared to them, I could say that the quality of Japanese products was high.
However, nowadays, technology is improving, and I feel that the quality of Japanese products is becoming less and less high in relative terms. To be honest, there are no products that can be sewn only by Japanese craftsmen anymore. 1,900 yen bags and wallets have no quality problems at all (in the sense that they are worth the price, but since they are cheap, the fabric is garbage, garbage). And if you ask me if I can make the same thing in Japan, it's "absolutely impossible.
So what is the selling point of Japanese products today?
To be honest, nothing…
I'm Japanese, so I sell products made in Japan, that's all. Also, I can say "Made in Japan". It's not that the quality is bad, it's just how much value you can add to it. It's really sad to say, but we don't have it… If I had to say, I would say that we can produce in small lots, but there are factories in China that can do even 100 lots, so it's hard to say.
I'm Japanese, so I want to compete with the world with products made in Japan, and that's all I'm doing.
After the bursting of the bubble economy, the cost of the outflow of technology and low prices to foreign countries was huge… I don't think there is any way to go back. There are hardly any craftsmen in their 20's and 30's in Japan today, aren't there?
Why do you think that is?
It's because we can't make a living from it… It's also the responsibility of our makers, because they have been sending more and more work and skills overseas because the wages are cheaper, and reducing the number of domestic jobs. It's sad to say, but Japanese-made products may become a precious commodity in a few years.
That's why I'm determined to continue making products made in Japan.
(3) Do not upset the balance between price and quality by interposing unnecessary distribution.
To avoid unnecessary distribution means to have as few intermediaries as possible before the product reaches the customer. If you are in business, you may know that in order to put your products on a distribution route, you need to have someone in between (there are various issues such as trust).
But if you get them to act as an intermediary, the retail price goes up and up, even though the quality doesn't go up.The more you get in between, the less money anyone makes, but it's a business, so you have to try to make a profit somewhere, right?
Since the wholesale price is usually fixed, there is only one way to make a profit, and that is to lower the quality of the product and secure the profit margin in order to retain as much profit as possible.
Then you get a crappy product with no balance between price and quality.
Would you be happy to buy such a product? Is it the kind of product that you become more attached to every time you use it?Originally, fashion was supposed to be something more fun, like wanting to brag to someone about the product you bought, or feeling satisfied when you finally get what you want. I came into this world because I love fashion, and I don't want to forget this feeling.
When the product arrives, our goal is to create a product that doesn't make you say, "What's this?
Therefore, in order to avoid the middleman as much as possible, our products are priced mainly through web sales, and the cost ratio is slightly higher, so we are proud that our products have a good balance between price and quality.
If you ever go to a specialty store in a department store or mall, please compare our products with theirs. The quality of our products is second to none, even if they cost more than twice as much.
This is the concept behind Atelier Kyoto Nishijin's product planning.
I've written a long story, but I hope to send out more information in the future.
*This is a translation, so some of the expressions may be a little unintentional,and also I don't know how to add line breaks, so I'm sorry if it's hard to read.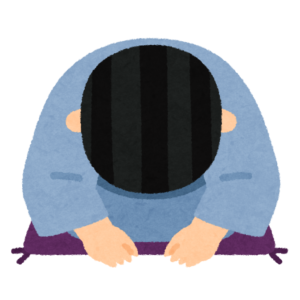 京都の西陣織を使った和小物|Atelier Kyoto Nishijin(アトリエキョウトニシジン)

Atelier Kyoto Nishijin(アトリエキョウトニシジン)は、
日本の伝統工芸品に指定されている京都の西陣織を使った和雑貨ブランドです。
人気の抗菌・抗ウイルスマスクケースや財布、化粧ポーチ、バッグ等を、
シルク100%の生地から全てオリジナルで企画・製造・販売しています。

和服だけでは無く洋服にも合うように「普段使いが出来る可愛い和雑貨」を
コンセプトの一つに掲げ、伝統的な職人技でモダンに生まれ変わった和小物達は、
大人のお洒落を楽しみたい方に特におすすめです。
屋号
京都西陣工房
住所
〒600-8815
京都府京都市下京区中堂寺粟田町93番地 
KRP4号館 3階 KRP BIZ NEXT
営業時間
月~金:11:00~19:00
定休日:土・日・祝日
代表者名
坂本神司(サカモト シンジ)
E-mail
shop@atelier-nishijin.kyoto